Trapped In The Net 2018 Hellbones Records
<"index.htm">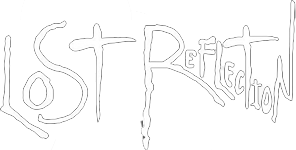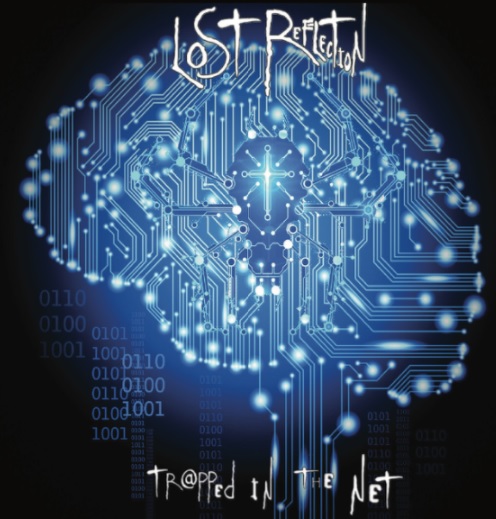 NEWS and LIVE GIGS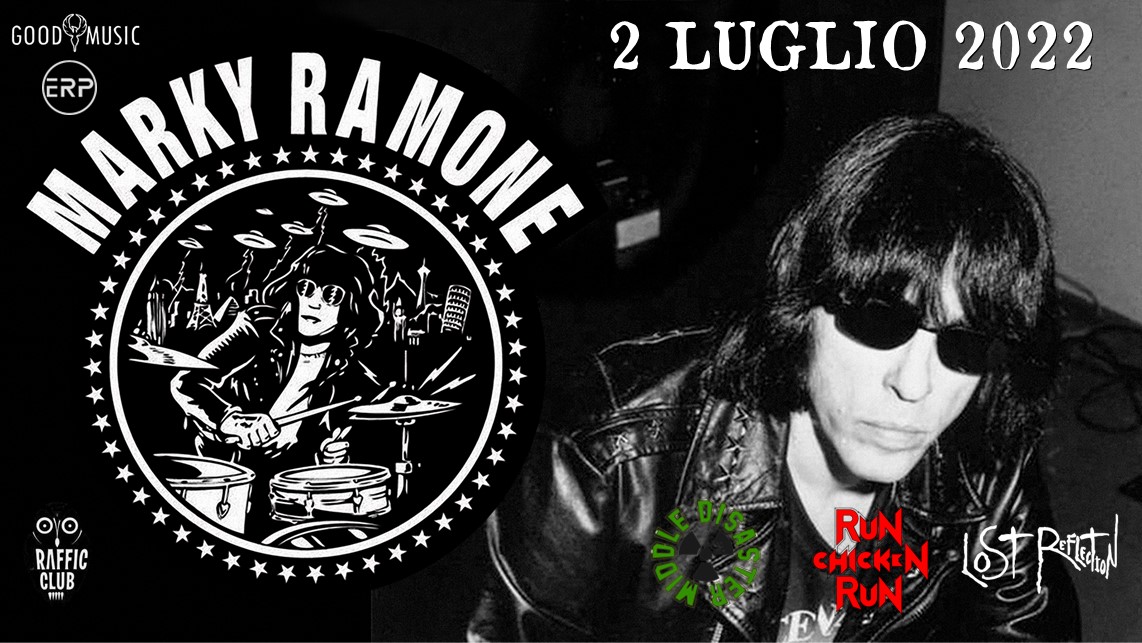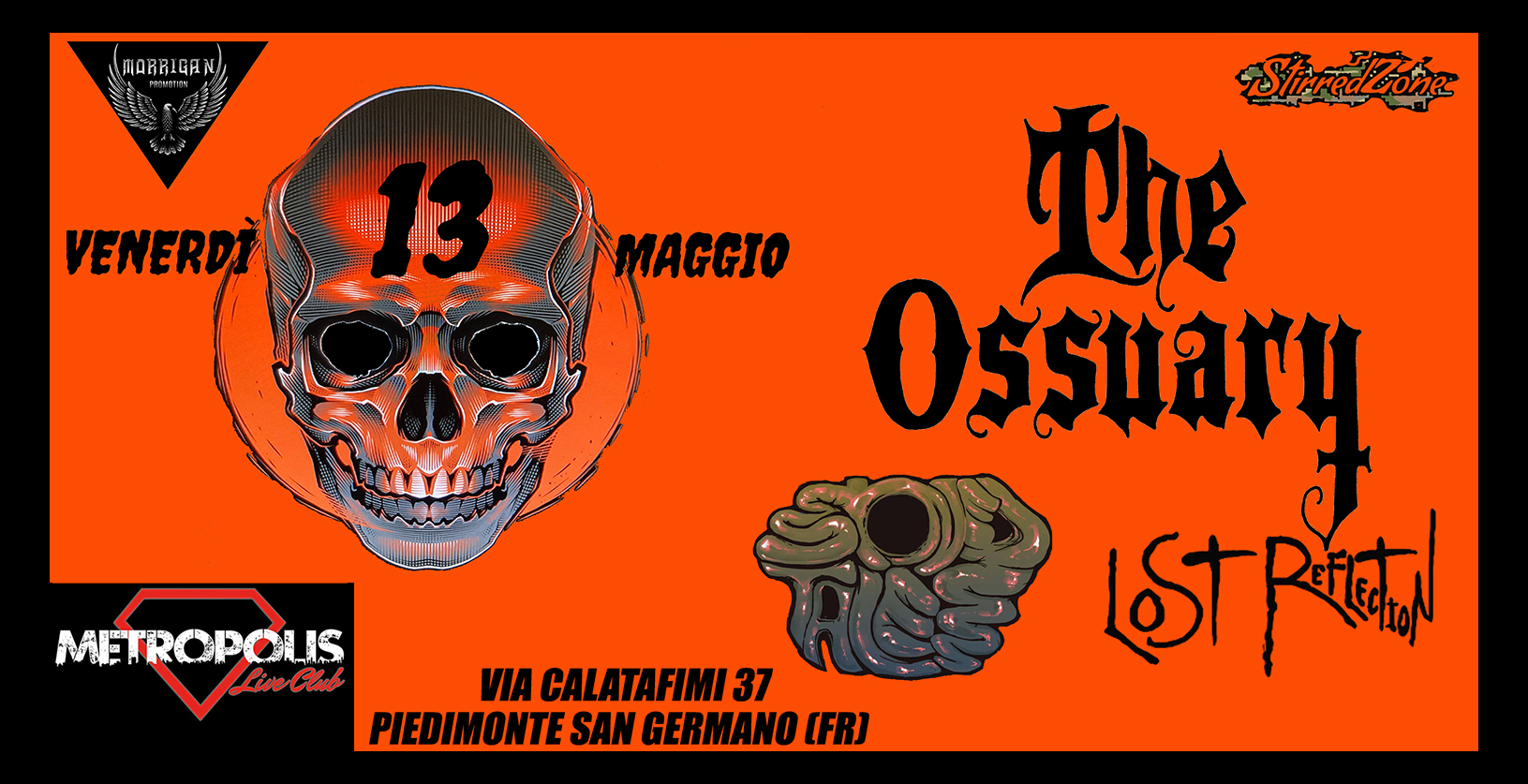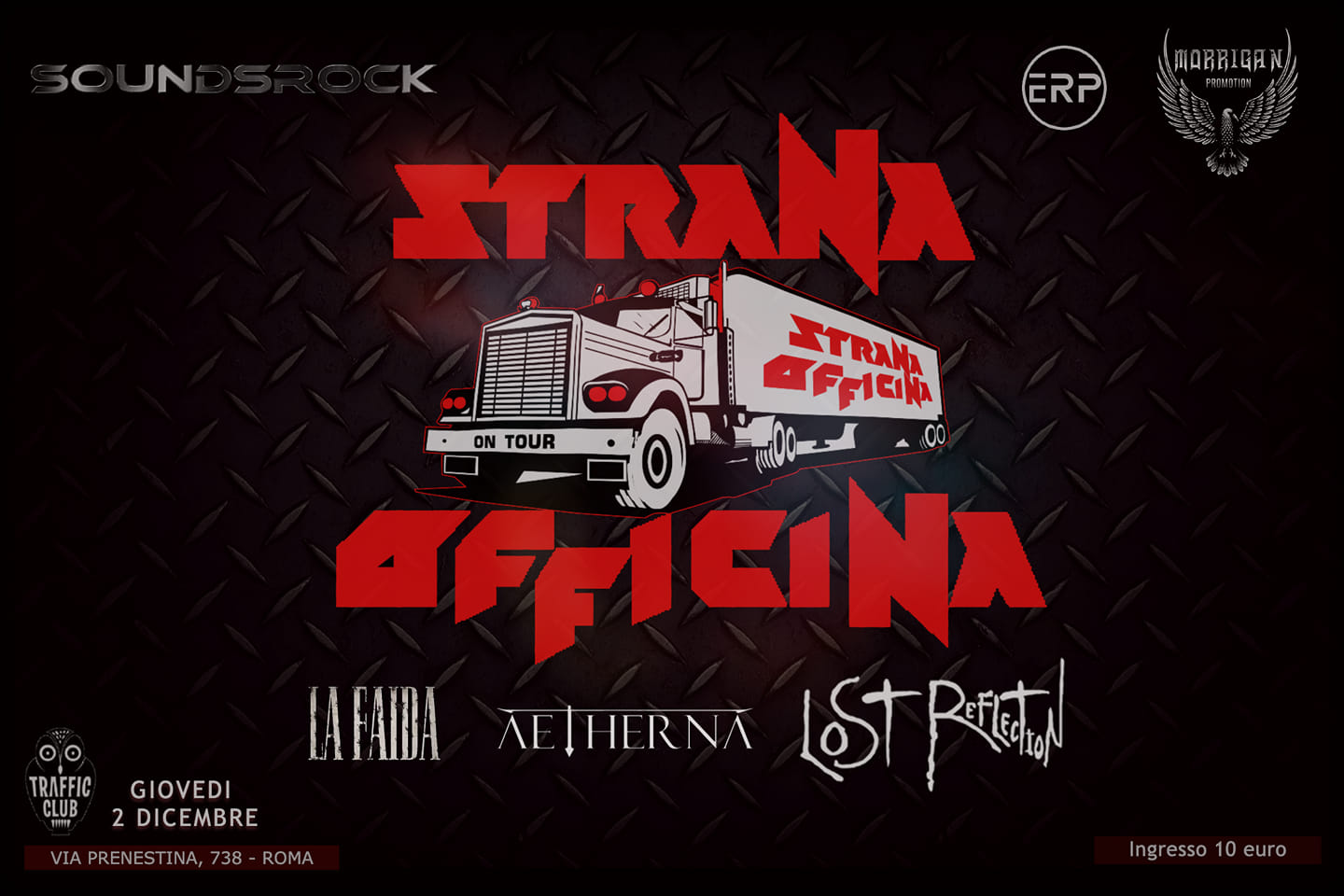 SEPTEMBER 2021: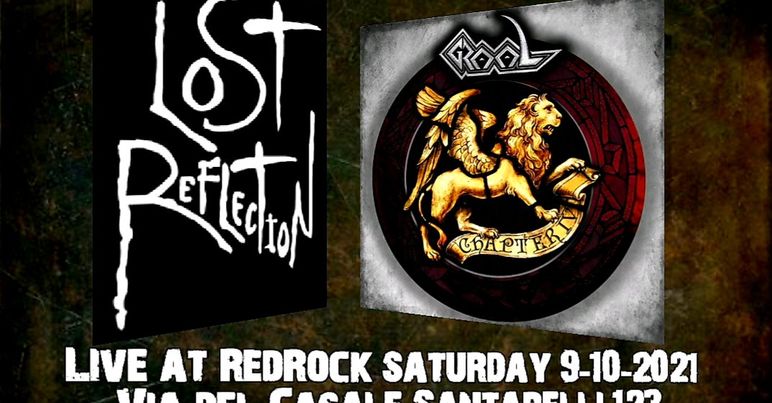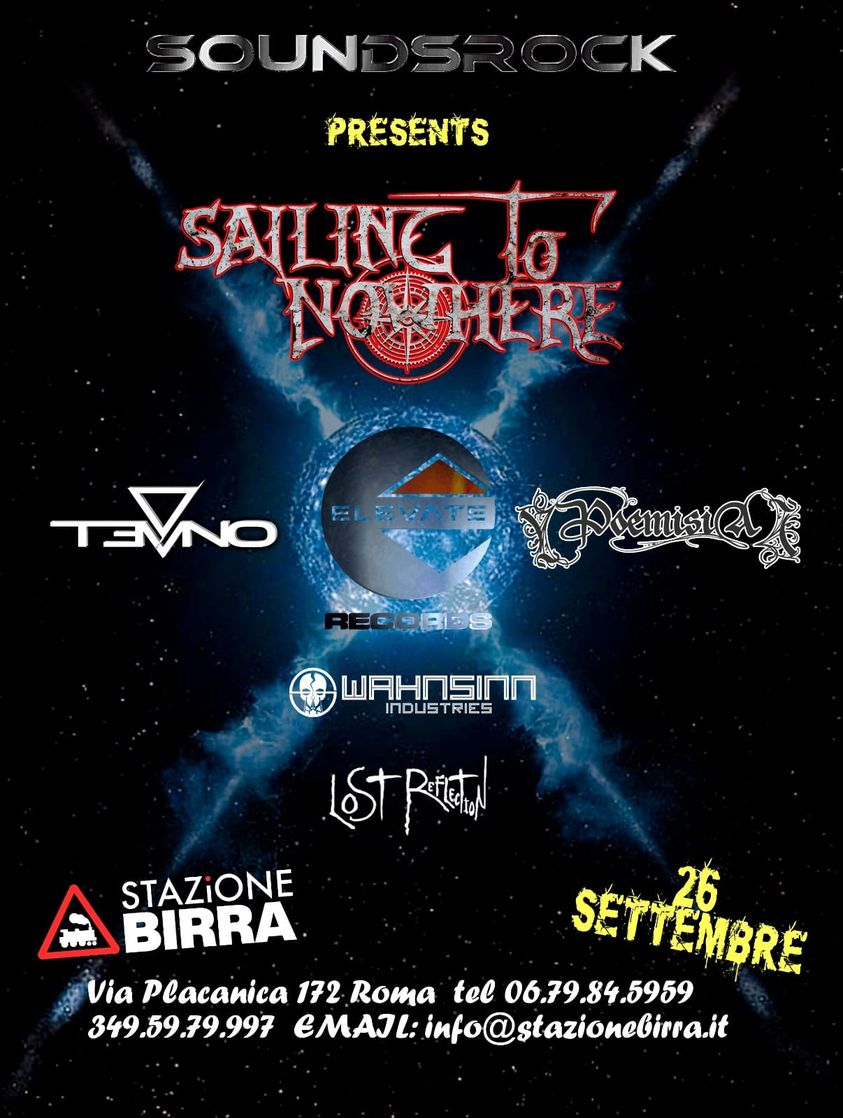 MAY 2021: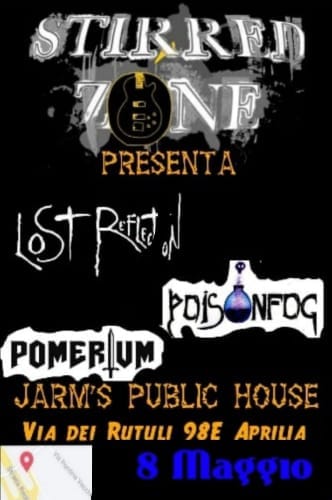 OCTOBER 2020:
ROMETAL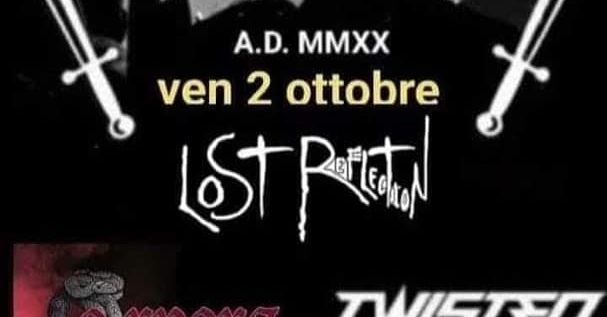 NOVEMBER 2019: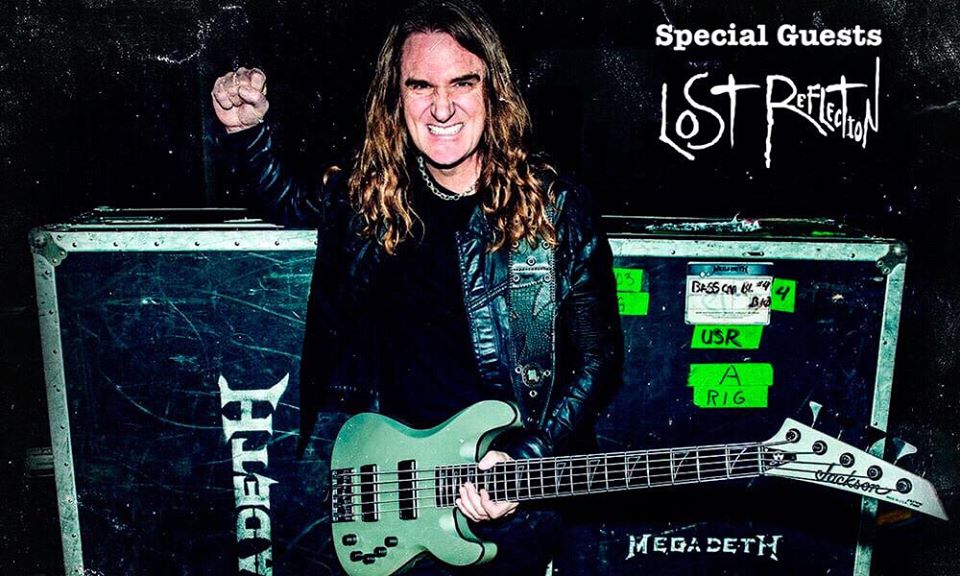 14.11.19 Supporting metal legend DAVID ELLEFSON from MEGADETH at Let It Beer Rome

Fabrizio go acoustic..........

SEPTEMBER 2019: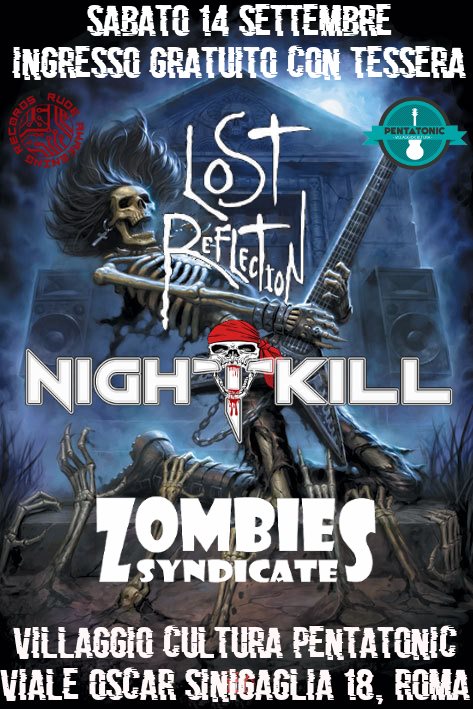 JULY 2019: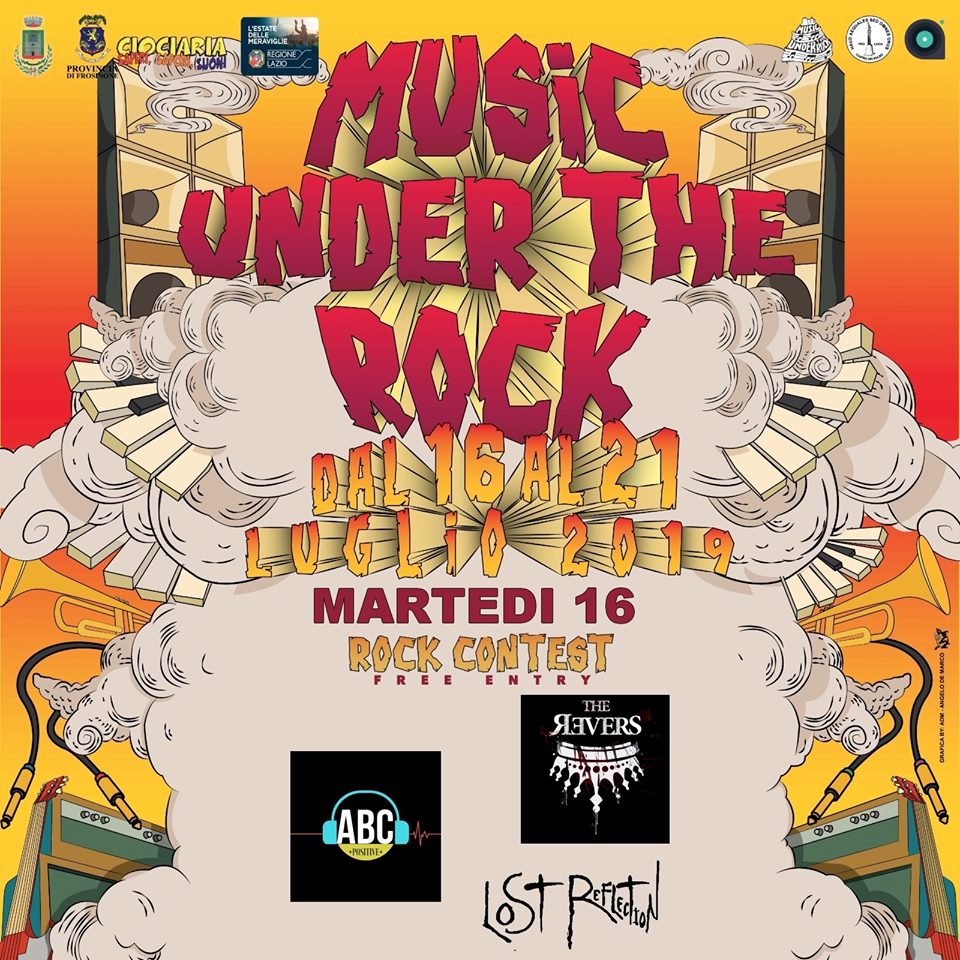 MAY 2018: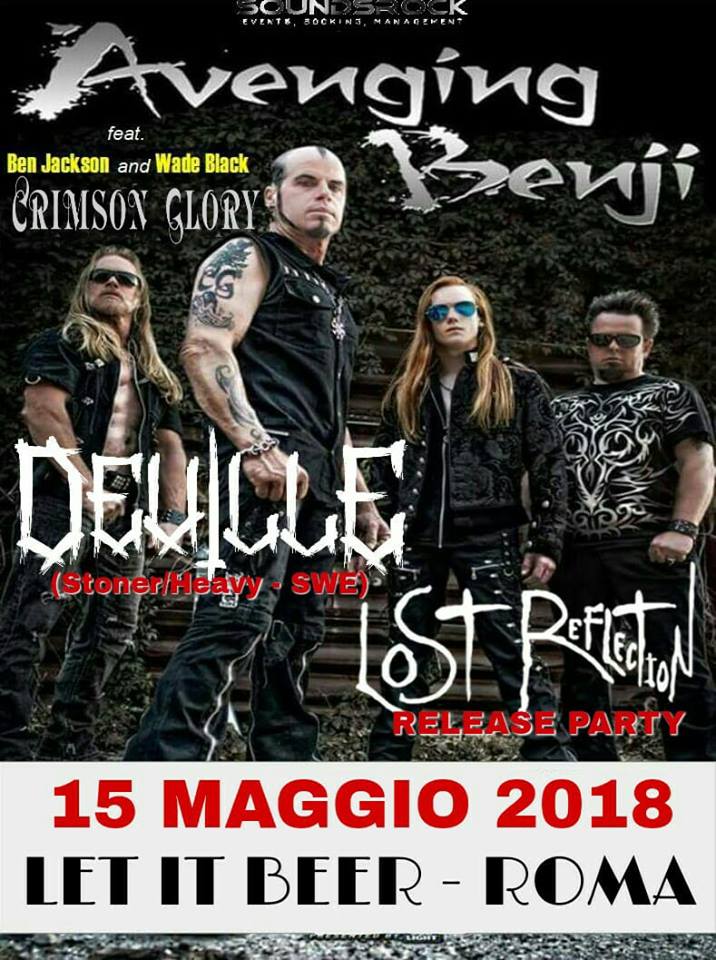 NOVEMBER 2017:
Roma Traffic LOS ANGELES GUNS - DATA ANNULLATA

JUNE 2017: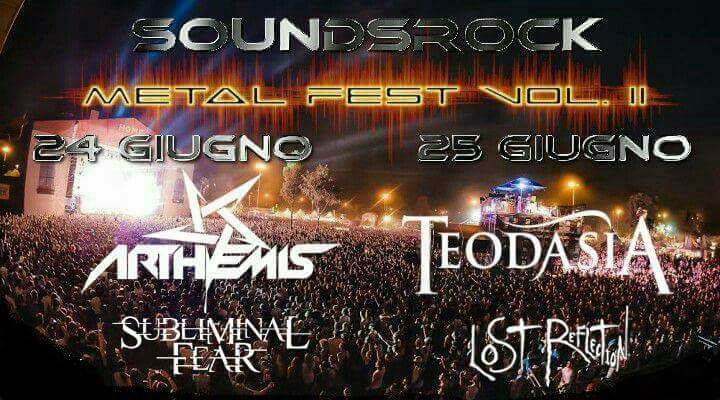 APRIL 2017: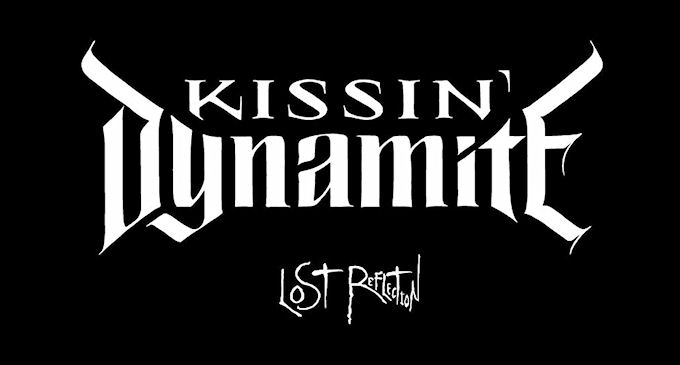 28.04.17 Supporting german hard rockers KISSIN DYNAMITE at Dagda live clup Borgo Priolo Pavia

MARCH 2017: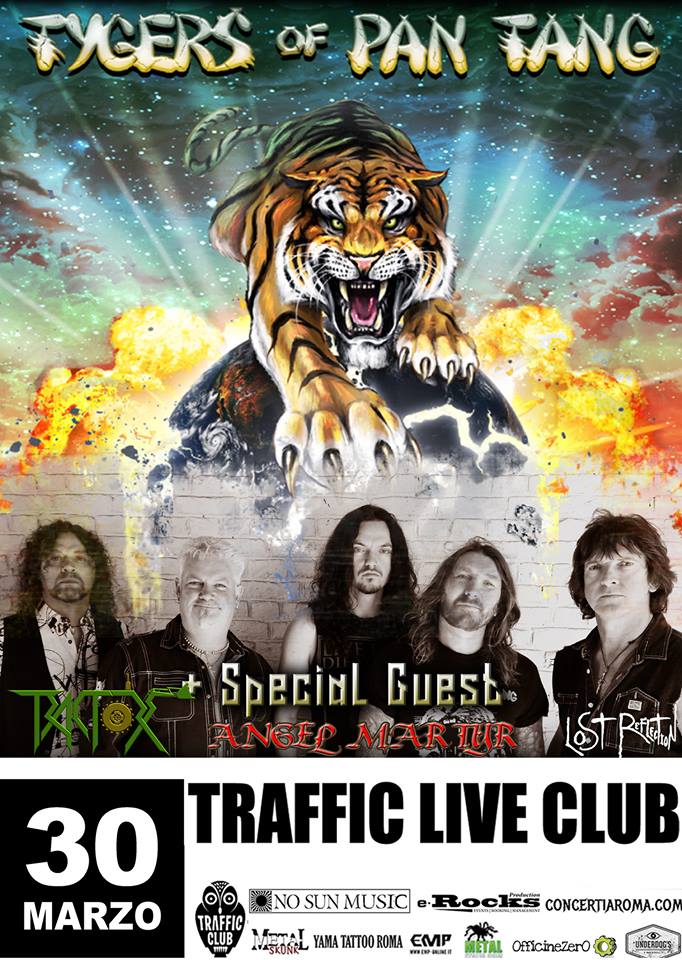 Opening act for legendary TYGERS OF PAN TANG

JANUARY 2017: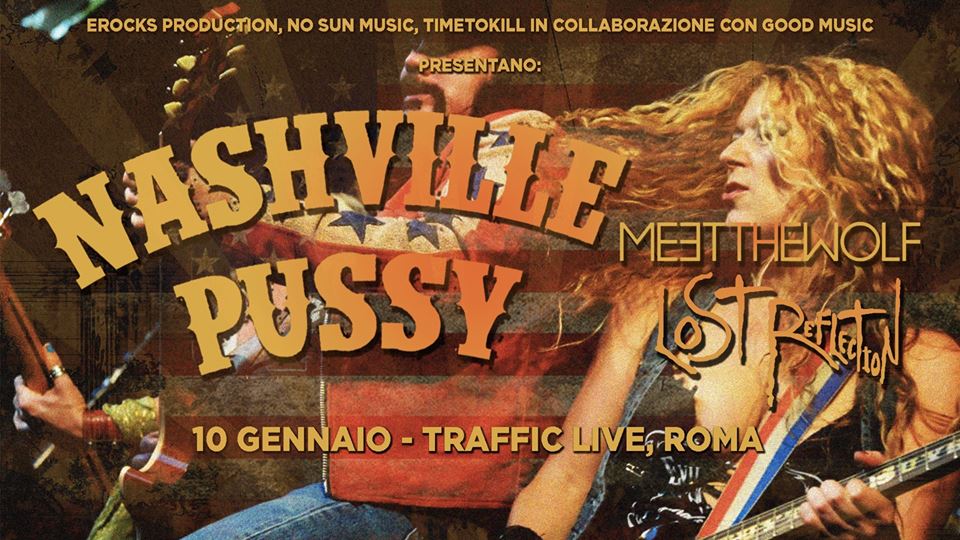 Welcome to our new bass player PJ

JUNE 2016:
Roma 5 Giugno Teatro Parchi della Colombo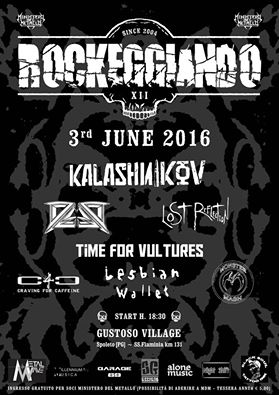 Spoleto 3 Giugno Roccheggiando Festival

MARCH 2016:
On tour with ex Guns'n Roses Gilby Clarke

DECEMBER 2015: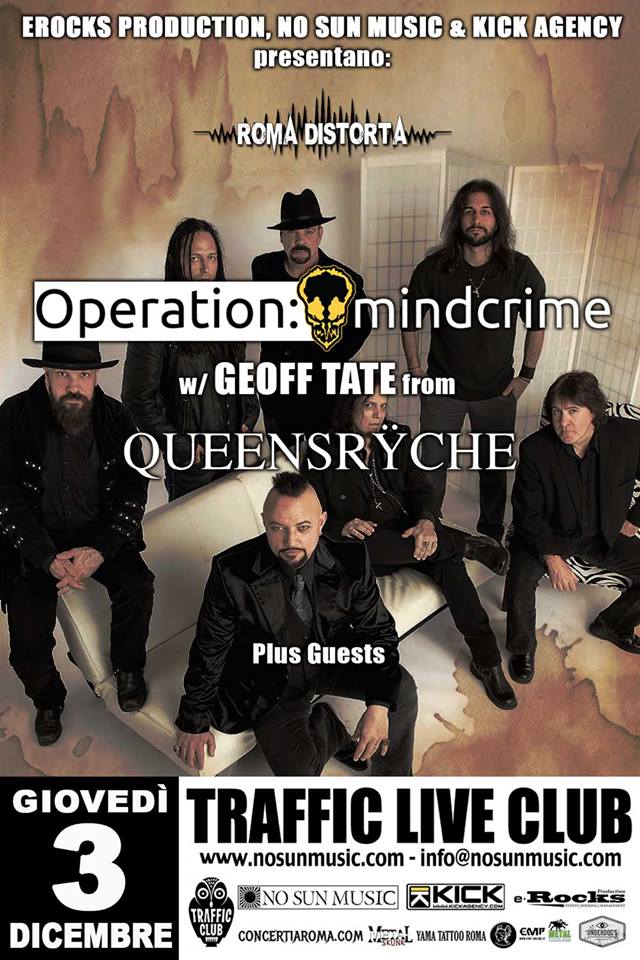 Opening act for Geoff Tate's Operation:Mindcrime

OCTOBER 2015: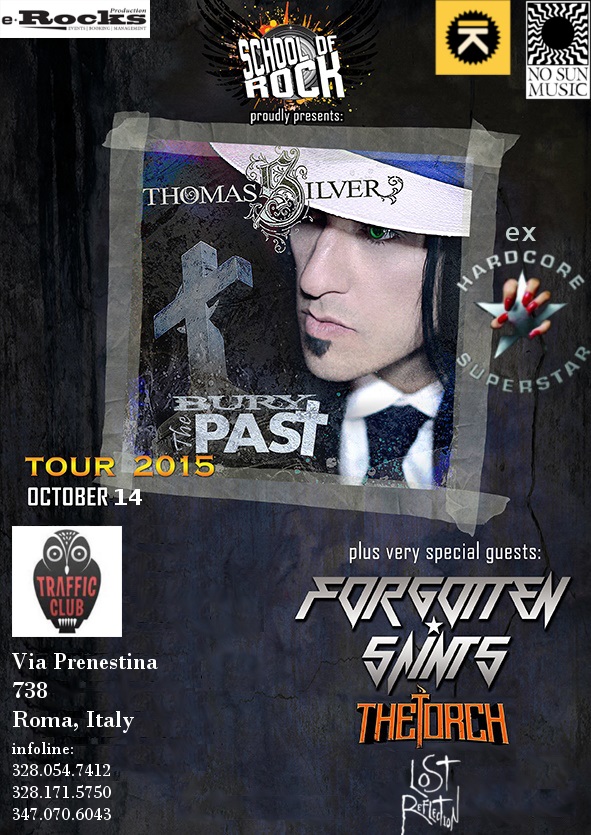 Opening act for ex Hardcore Superstar Thomas Silver

JULY 2015:
Fabrizio Fulco is proud of his new endorsement: Rotosound strings!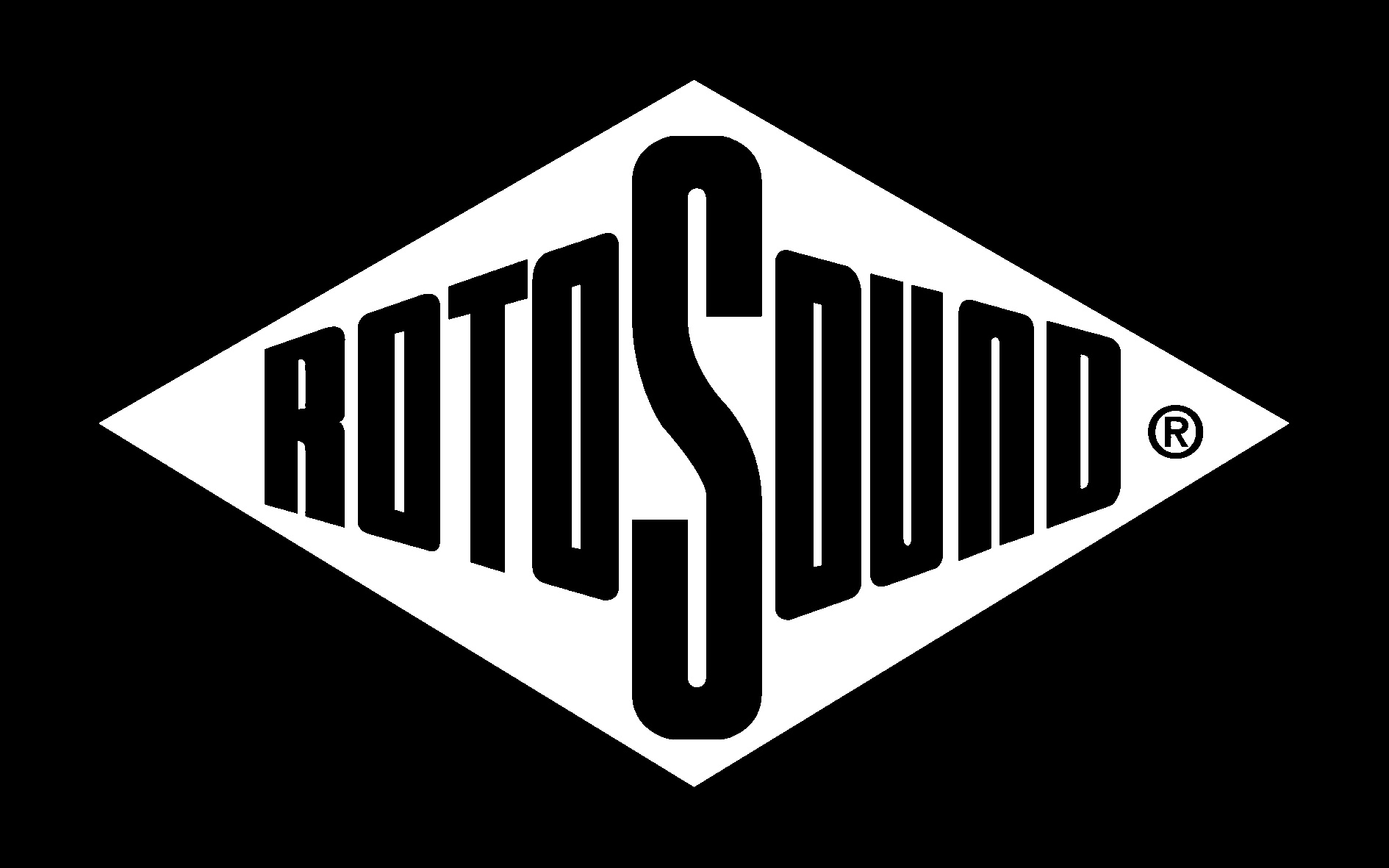 MARCH/APRIL 2015:




JANUARY 2015: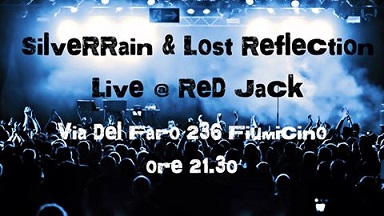 16 Jan - Red Jack Fiumicino: Silverrain + Lost Reflection

DECEMBER 2014:
Supporting legendary rocker ADAM BOMB at the final gig of his european tour !!!!: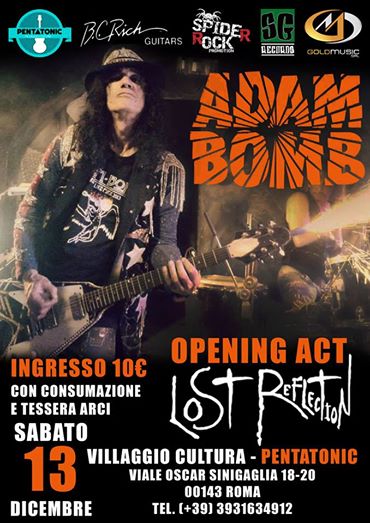 OCTOBER 2014: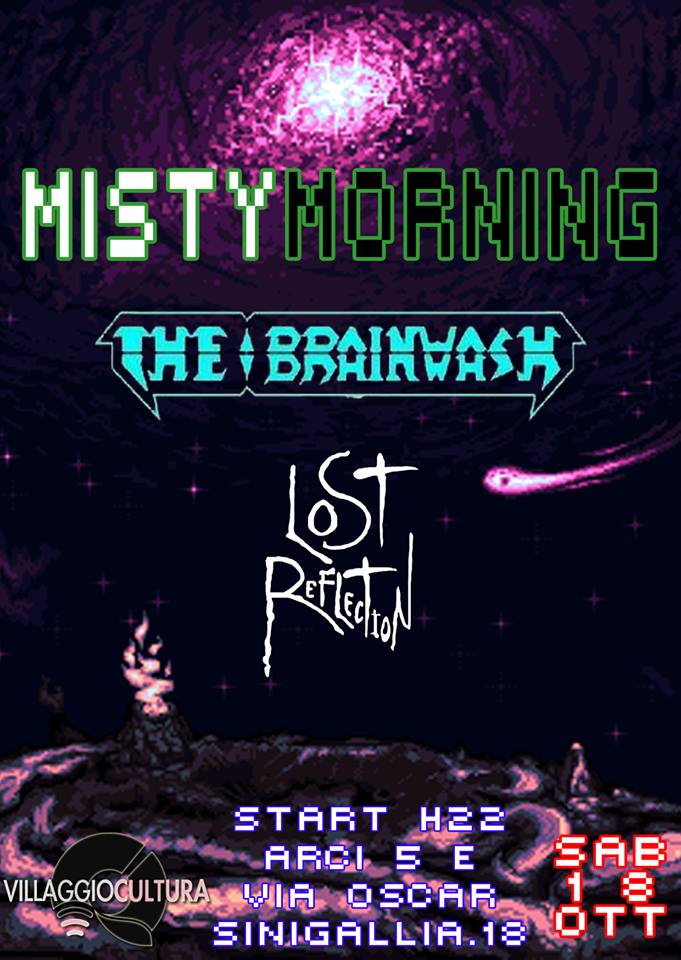 JUNE 2014: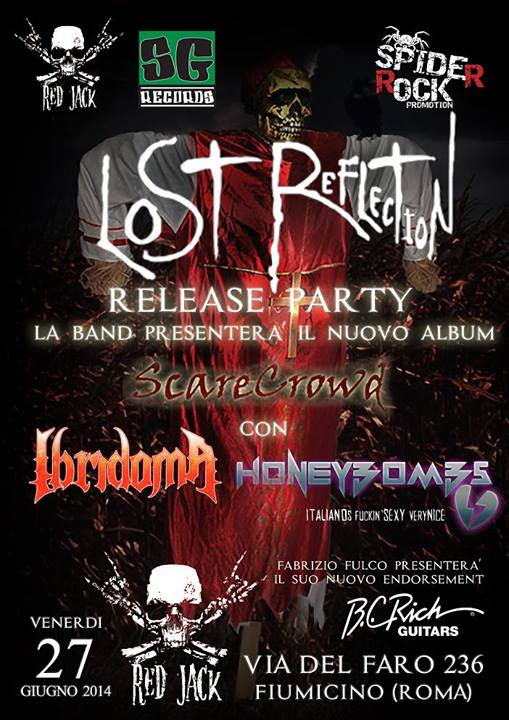 MAY 2014:
New album Scarecrowd out on SG Records

APRIL 2014:
Fabrizio proudly use guitar effects made by DP Music and BC RICH GUITARS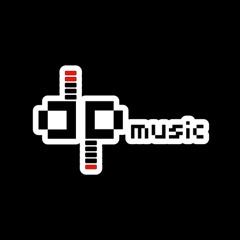 JULY 2013: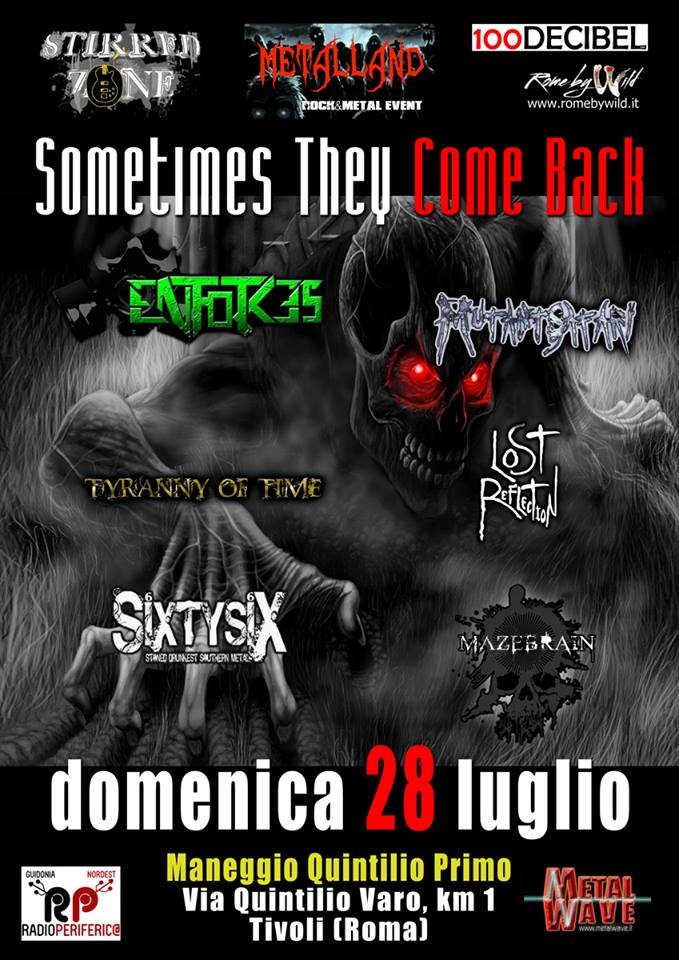 The new album SCARECROWD will be recorded in september 2013 at OUTER SOUND STUDIOS in Rome with the following tracklist:
The Enemy U Know
Scarecrowd
Never Enough
Father Murphy
Hail To Rock
Sleepless (Love Is All We Need)
Faith Or Fear?
No One
Rock'n'Roll Nation
Armageddon

MAY/JUNE 2013: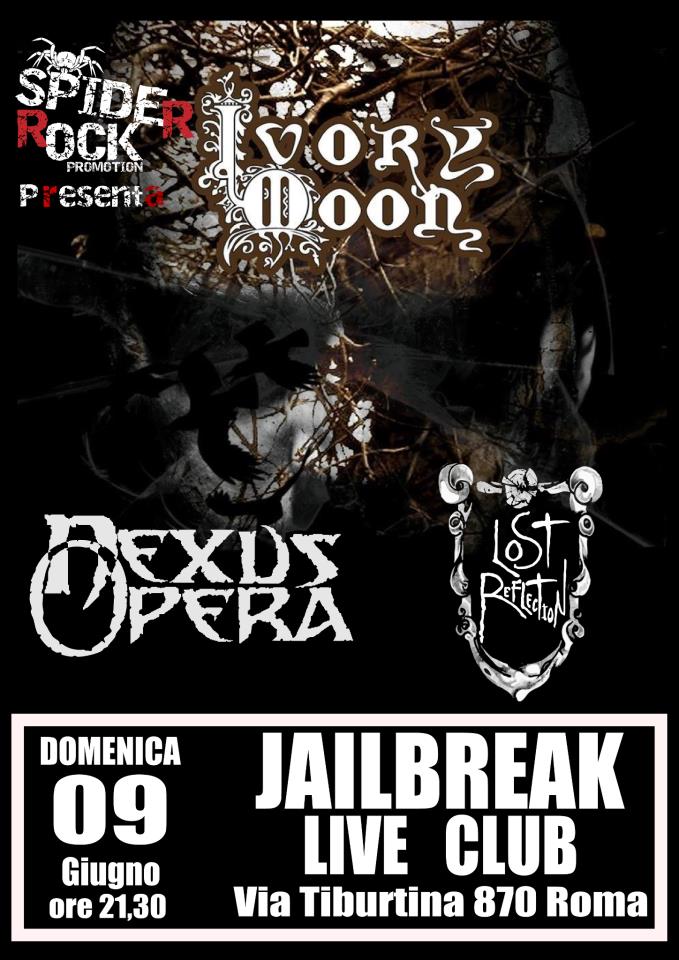 May 23th STIRRED ZONE PRESENTA : Lost Reflection + HardCuor Live at Rock'n'Roll, Viale Francia, 26 - Torvajanica (Roma)

MARCH 2013:
Live report of Shout it Loud festival + Interview (italian) on ITALIADIMETALLO.IT
Live report of Jailbreak March 14 from OUTSIDERS
March 14th STIRRED ZONE PRESENTA : HardCuor + Lost Reflection + Damage Case Live at Jailbreak, Via Tiburtina 870

FEBRUARY 2013:
JANUARY 2013:
January 4th METAL BLAST NIGHT Rampage+ Hardcuor + Lost Reflection + Endamaged LIVE at Jailbreak Live Club, Via Tiburtina 870

DECEMBER 2012: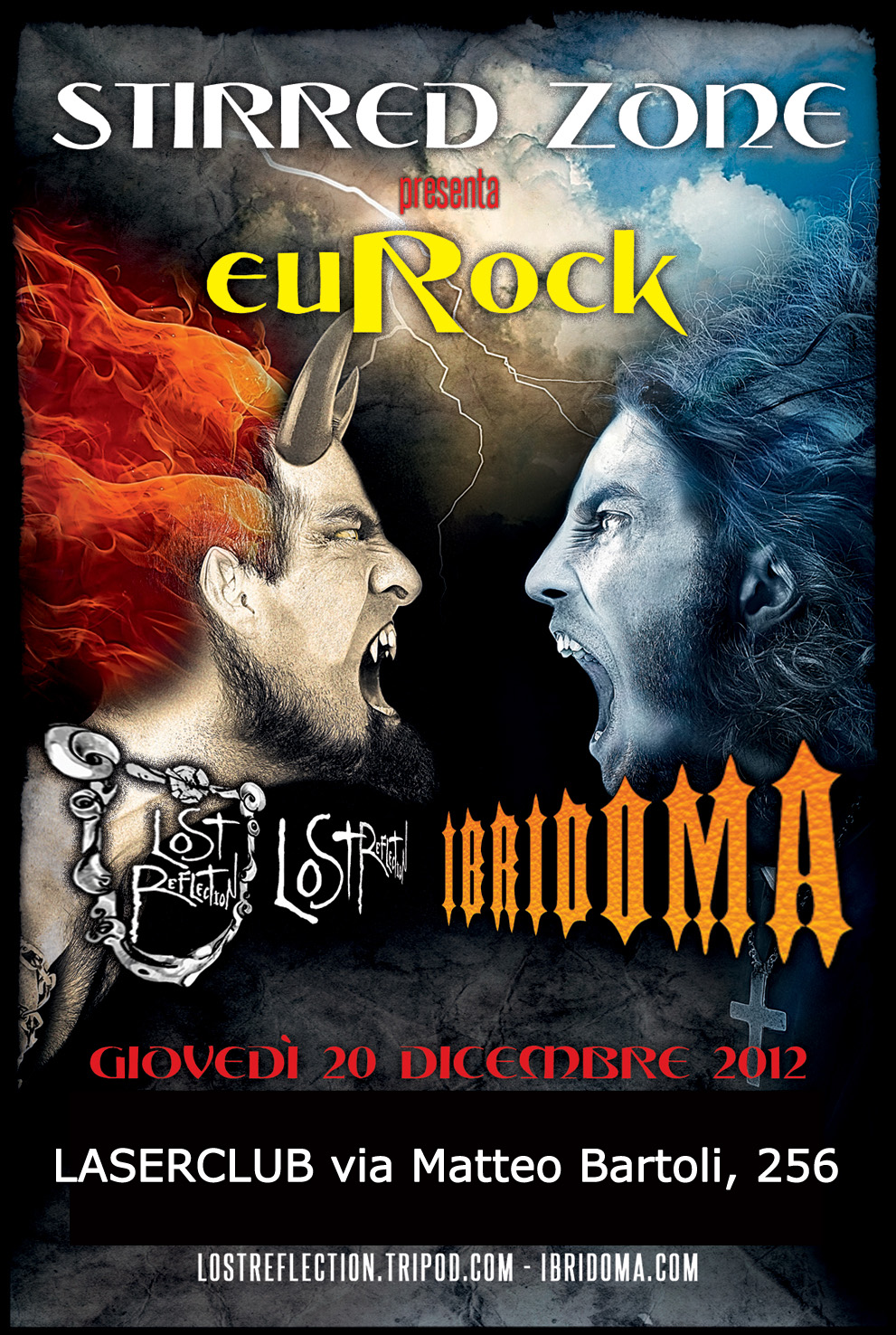 OCTOBER 2012: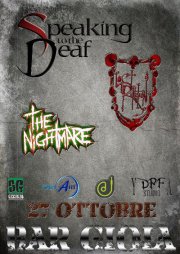 October 27 live at Bar Gioia (Macerata) with SPeaking of The Deaf and The Nightmare

AUGUST 2012:
Welcome to our new bass player Ivan Canella

FEBRUARY 2012:
Friday 3 Feb 21:40 interview at italian Radio Rock Revolution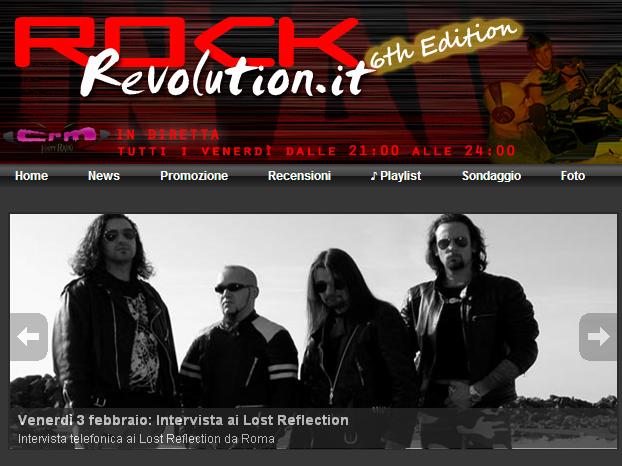 JANUARY 2012:
2011 was a great year for us, our 1st album was realeased....thanks to SG Records and everyone who supported the band! We're now working on the new album.
Wrestler Bambi Killer (center) with our album Florida, our bass player Simone (left) and our friend Davide (right).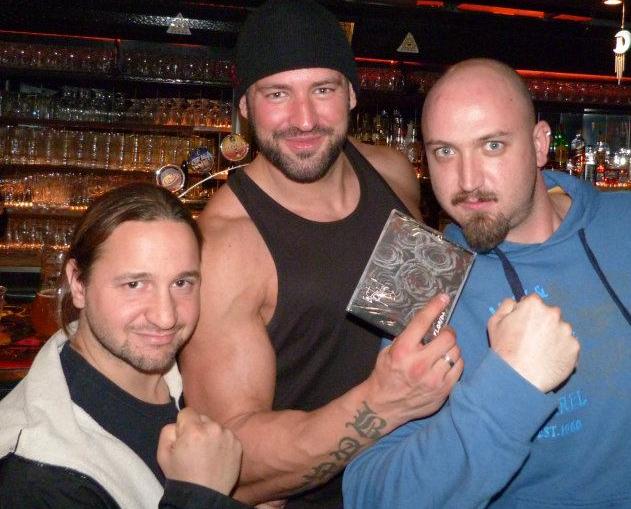 DECEMBER 2011:
Lost Reflection and other Italian rock and metal bands will be the musical background of the new project European Pro Wrestling.
Instrumental versions of Bad Love from Florida and the new song R'n'R Nation was selected to be the entrance themes of some wrestlers.

NOVEMBER 2011: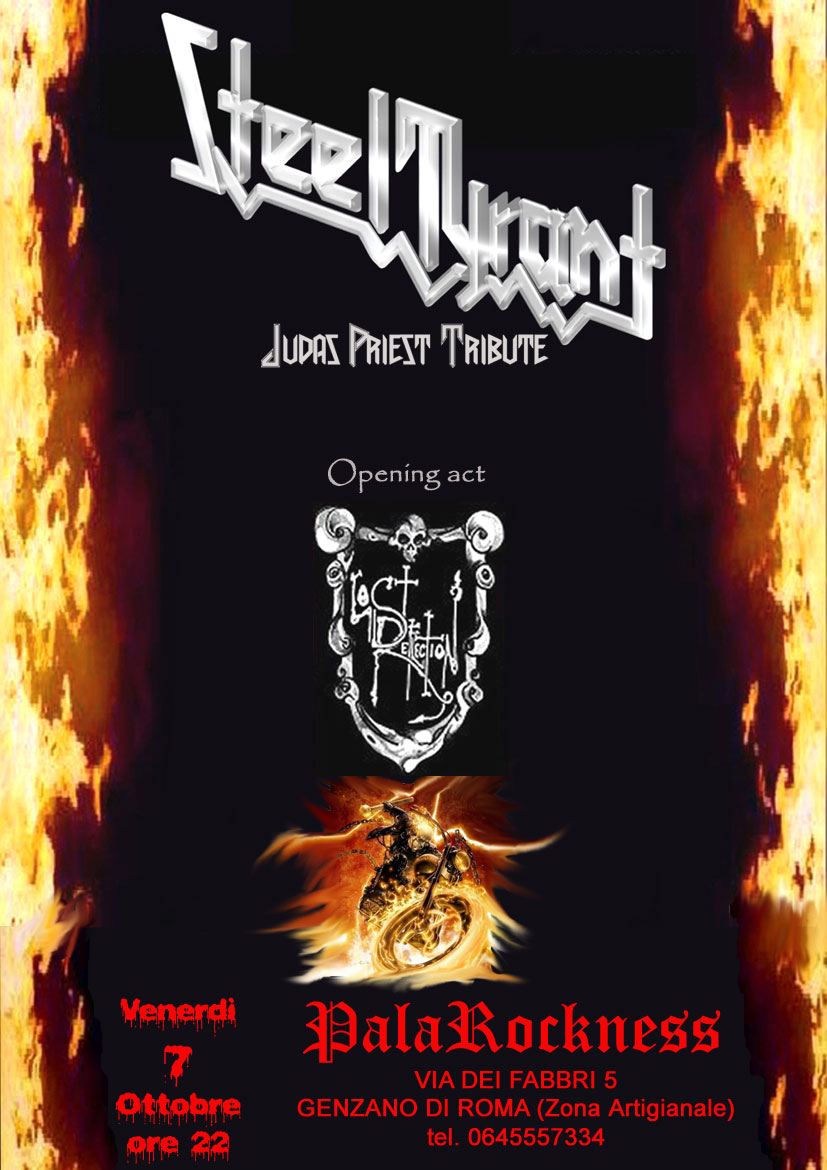 SEPTEMBER 2011:
New album Florida out on SG Records: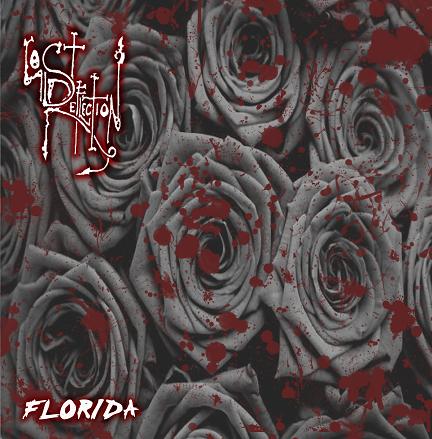 MARCH/APRIL 2011:
Lost Reflection signed for italian label SG RECORDS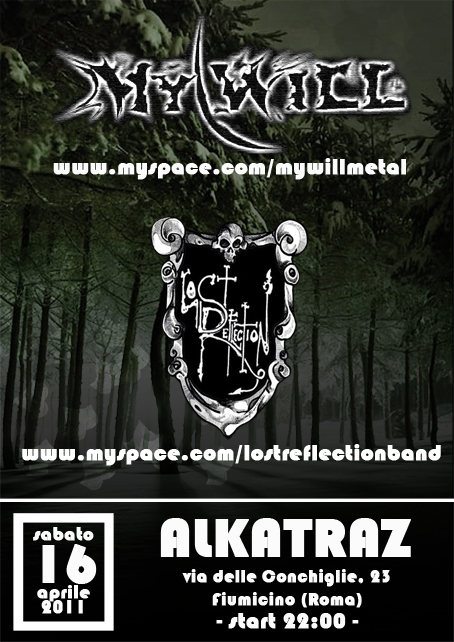 NOVEMBER 2010:
5 nov h 19:00 - Interview on RADIO MONTE VELINO (102.5)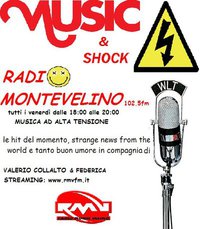 JUNE 2010: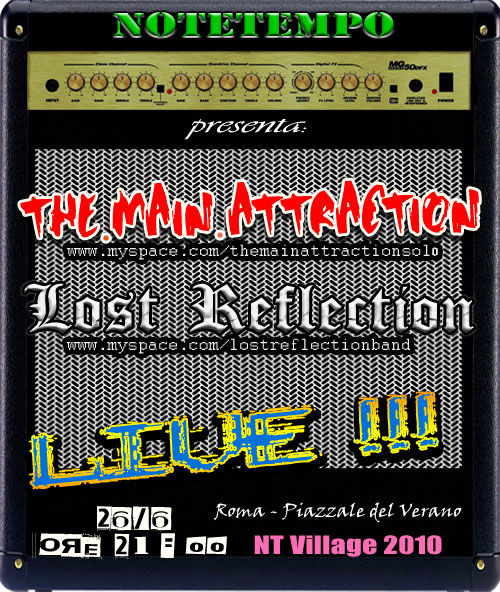 MAY 2010: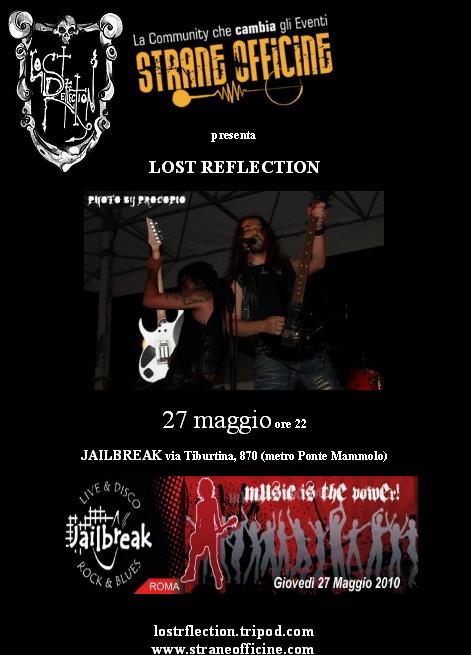 MARCH 2010:
1st self produced album FLORIDA is ready!!
DECEMBER 2009: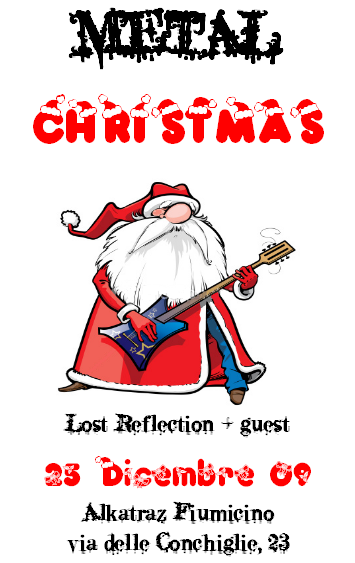 NOVEMBER 2009: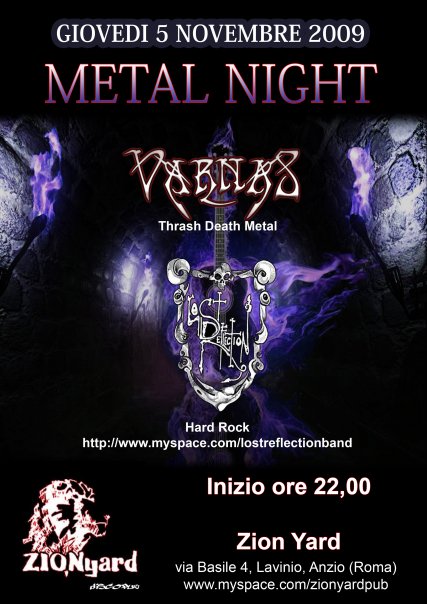 SEPTEMBER 2009:
18/9 LR will play in Passo Corese - Rieti piazza della Liberta' with Sweetest Crime
Watch out for brand new Bad Love Video on You Tube ! Thanks to Max Ranucci, Dewi, Antonio Procopio, Notetempo Village.
5/9 LR will play at Notetempo Metal Festival - Piazzale del Verano Roma again !!

AUGUST 2009:
5/8 LR will play at Notetempo Metal Festival - Piazzale del Verano Roma

JUNE 2009:
Thanks to CECILIA, ROSSELLA, VALENTINA from Fabrizio (Droga) !!!!!!!!!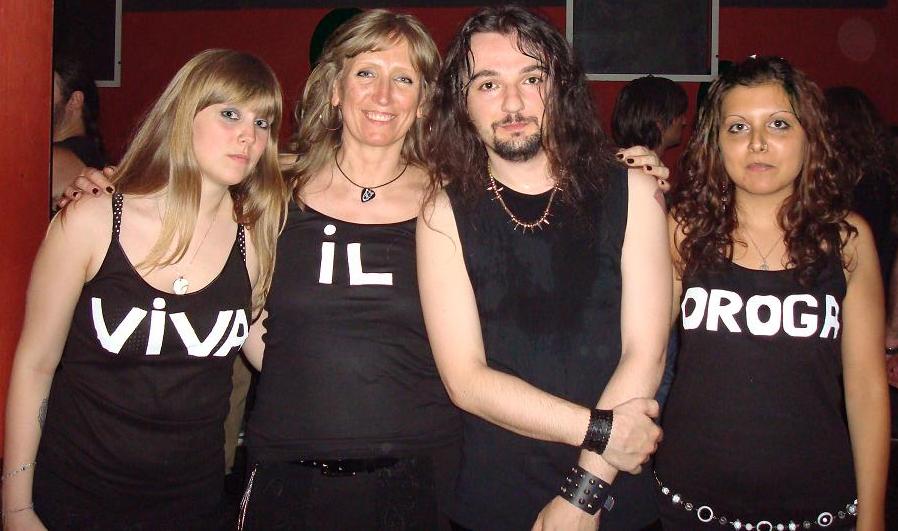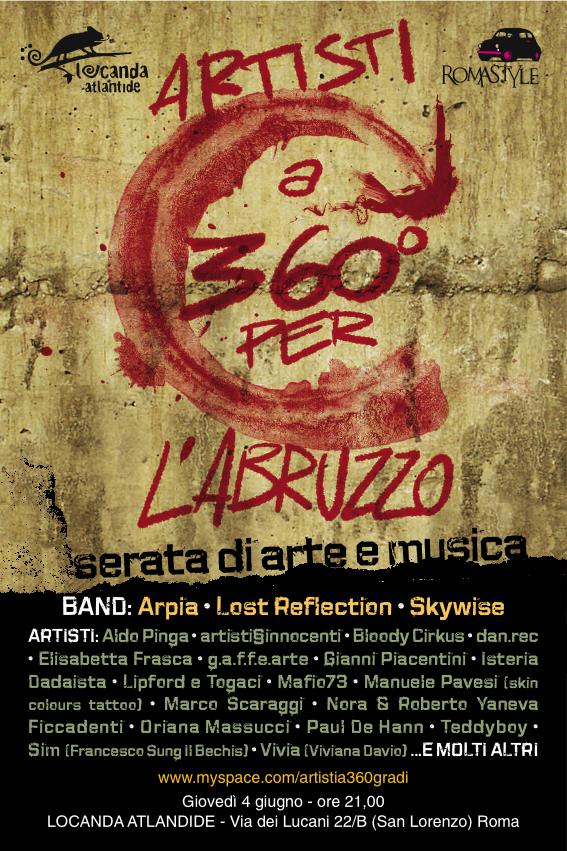 MAY 2009: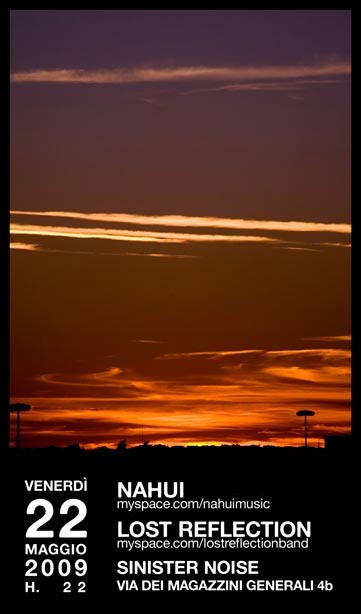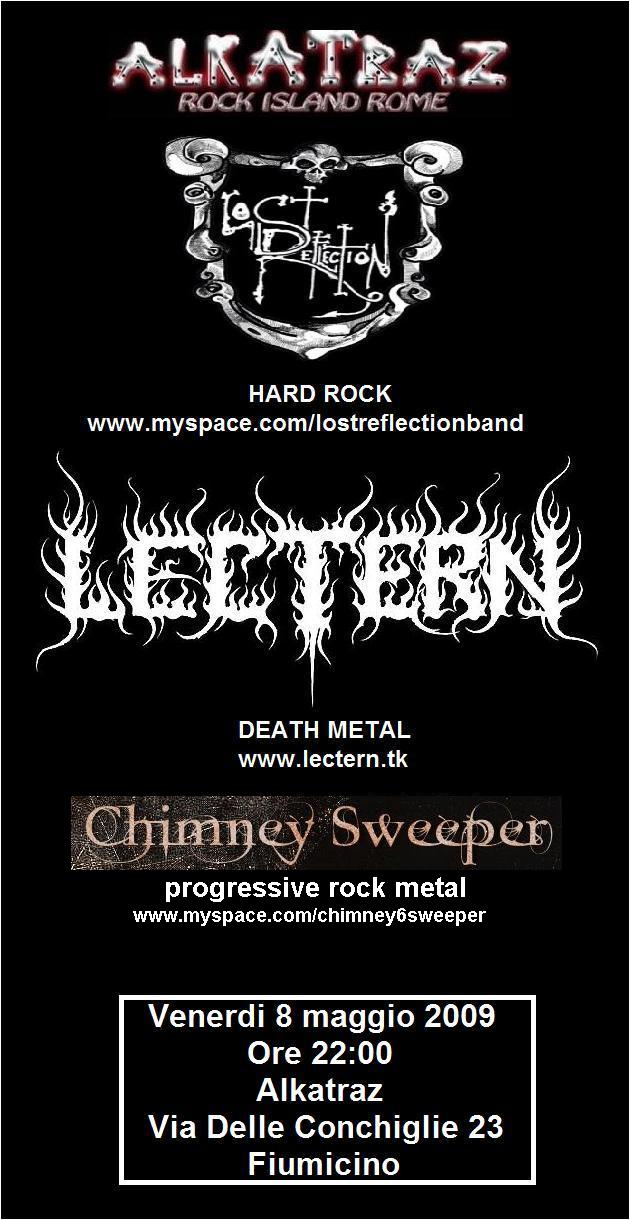 MARCH/APRIL 2009:
LR are in studio at Locomotore Recording Studio to record 1st self produced album with the following tracklist:
here we r, bad love, on your skin, our drug is our heart, crucified, blame it on love, don't leave me alone, wings of glory (instrumental), media violence, nitefall.
Welcome in the band to bassist Simone Happo Curatola (already our live bassist). Both Simone and Marco will play on the record.

JAN/FEB 2009:

NOVEMBER 2008: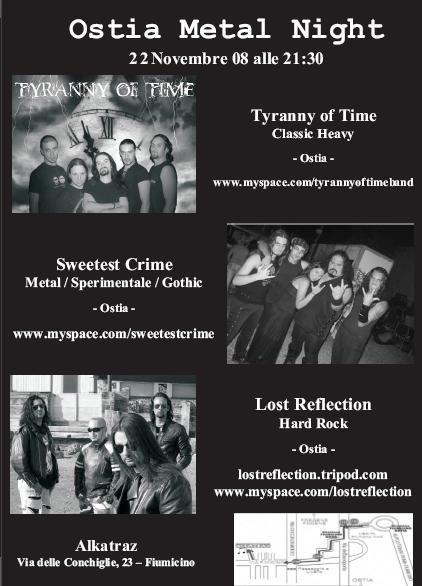 AUGUST 2008:
Watch LR video + interview

APRIL 2008:
LR start a collaboration with Enjoy Record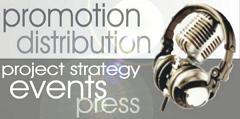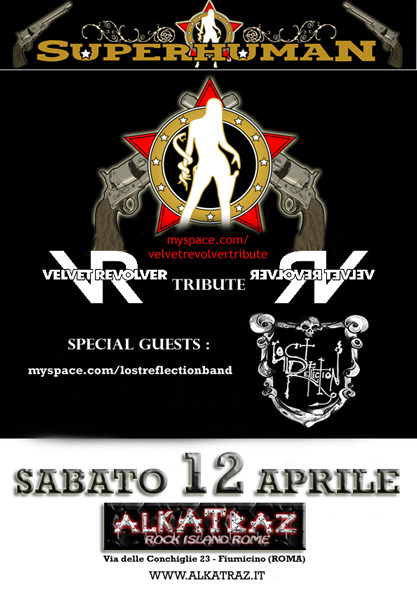 JANUARY 2008:
LR official line up:
Fabrizio Fulco - vc gt
Marco Bomboi - bs
Piero Sorrenti - gt
Max Defender Moretti - dr
NOVEMBER 2007: As all the bands in the world LR finally have their page on myspace at www.myspace.com/lostreflectionband
SEPTEMBER 2007:After remixing Nu Hard Rock the band is working on nu songs.
Fabrizio and Marco will be in tour with Tundra (Marco's black metal project) for the Primordial Tour 2007. They will have 9 gigs across Europe.
APRIL 2007: Welcome to our new drummer Max 'DEFENDER'
Thanks to Curt and everyone at http://www.robbincrosby.net/ for adding this site in the link page (we're proud for being there !).
OCTOBER 2006: Fabrizio would like to thank Tundra and crew for such a great experience of being their guitarist in the mini-tour Invadin' Bohemia and thanks also to all the kids in Austria and Czech Republic.
DECEMBER 2005: Fabrizio appears on italian metal magazine FLASH, december issue (page 47). Thanks to Klaus Byron.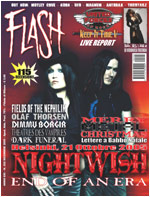 JUNE 2005: After his american experience in Ben Jackson Group
Fabrizio Fulco is back in Italy to work on new LR songs.